Residential Rebate Pilot
---
The Residential Rebate Pilot (RRP) was funded by the Green Community Grant and administered by City of Worcester staff during 2012-2014.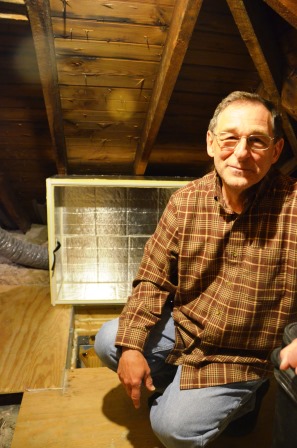 Goal: The goal of the Pilot was to provide a financial incentive to encourage investments in energy efficient building improvements and to use lessons learned from the program to market energy efficiency to the broader community.
How Much: $631,364 (or 74% of the total $852K Green Communities Grant) was expended on the Pilot, which offered rebates of up to $5,000 per dwelling unit for homeowners who wanted to undertake energy efficiency and renewable energy improvements to their properties.
Who: The program was open to all Worcester home owners of properties with 1-4 dwellings and was not restricted to income-eligible residents, though a higher incentive formula was applied to income-eligible applicants.
Participant Numbers: In total, 207 dwelling units (167 buildings) participated in the program. In September 2014, staff stopped accepting new applications. As of October 2015, all the rebates have been issued.
---
Participant Feedback!

"We noticed an immediate difference in our energy bills as a result of the insulation, and we also found that we could maintain a lower temperature in the house with no loss in comfort."

"So far we have seen savings from the heat pump and the insulation from Mass Save. The solar panels are also helping with costs and seem to absorb the heat from the sun. We are looking forward to the comfort and savings from the pump and solar."

"We are very happy we participated and enjoying the wonderful cool efficiency of the ductless heat pump. We also enjoyed the savings during the heating season and the fact that our living space was kept at a more constant comfortable temperature."
(Source: participant survey, May-June, 2015)
---
More information about the program:
---
Other similar residential energy efficiency pilots in Massachusetts:

Nantucket:

"Mass Save Home Energy Services: Demystifying the Program & Efforts to Improve Mass Save Accessibility, Public Awareness & Participation on Nantucket."

January 28, 2013. Presented by Lauren Sinatra, Energy Coordinator, Town of Nantucket Energy Office. Civic League "Energy Matters" Public Forum.

(Accessed from http://www.ackenergy.org/ in March, 2016.)

---

8 Central MA municipalities:

Belchertown, East Longmeadow, Hampden, Longmeadow, Monson, Palmer, Springfield, and Wilbraham:

"Home MPG: Residential Energy Rating Initiative."

June 18, 2014. Presented by Walker Larsen, Ben Pignatelli, Alissa Whiteman. DOER Green Communities Webinar.

(Accessed from http://energy.gov/eere/better-buildings-neighborhood-program/massachusetts-drives-performance-measurement#takeaways in March, 2016.)

---

Somerville:

March 4, 2015. Presented by Russell Koty, Brian Bowen, William Stack, Harrison Grubbs, and Craig Foley. Northeast Sustainable Energy Association: Building Energy 15.

(Accessed from http://nesea.org/session/it-takes-city-lessons-somervilles-residential-energy-efficiency-program in March, 2016.)