On June 24, 2014 (as amended December 10, 2014), the City executed a Solar Net Metering Agreement with SH Solarne2 LLC.
The savings of 28% off the regular electrical rate (G-1) or about $220K per year for the next 20 years will lead to approximately $4,400,000 in total savings for the City.
The agreement is to purchase approximately 5,000,000 Wh (i.e. 5MWh) per year over 20 years from a solar array in Brimfield and to allocate the net metering credits (i.e. the electricity) across 6 municipal facilities: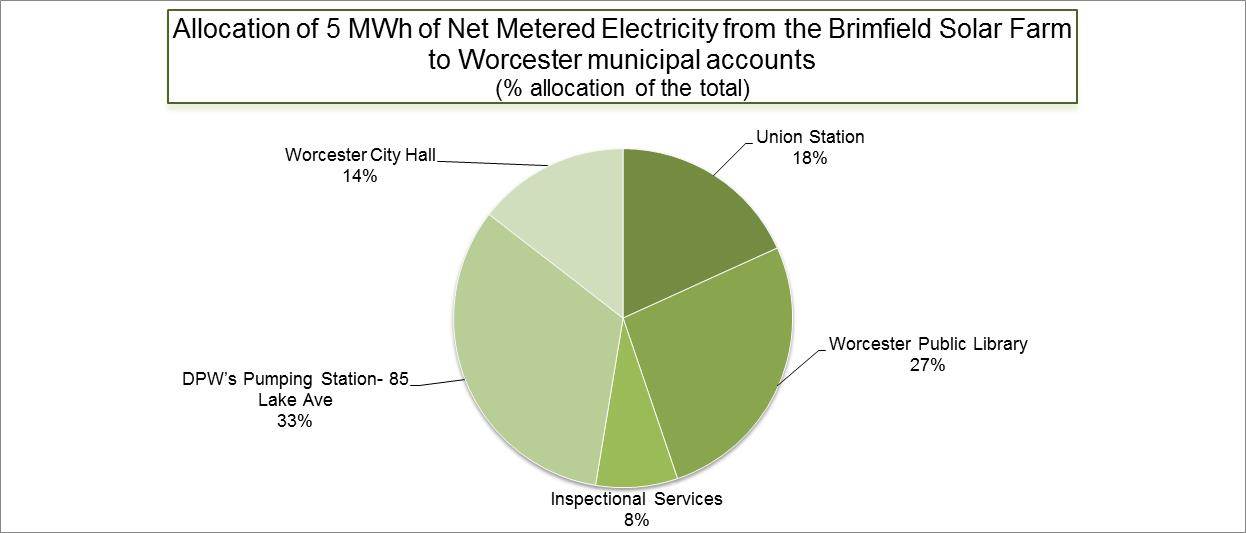 This Agreement not only saves the City money, but it also helped support the development of this solar array by committing to purchase the net metering credits before the facility construction.
---
It must be noted that Worcester is purchasing the solar farm's electricity, but not electricity's green attributes (i.e. via solar renewable energy certificates, aka SRECs.) To fund this project, SH Solarne2 LLC is selling SRECs on the green power market.
---
While this is the City's first solar net metering credit agreement, it will not be the last. The state and federal financial incentives aligned with the City's commitments, in the region where electrical prices keep increasing due to the deficit of natural gas, make this a very attractive deal that can save hundreds of thousands of dollars a year for the taxpayers.