2015-2016 School Solar Projects
Eight Worcester Public School solar installations have been completed between 2015 and 2016. The City of Worcester now owns the systems which have +/- 30 year projected lifespans.
Funding: The projects are funded by a 20-year bond, which is being paid off via:
The sale of generated electricity for the first 20 years; and
The sale of associated Solar Renewable Energy Certificates for the first 10 years.
---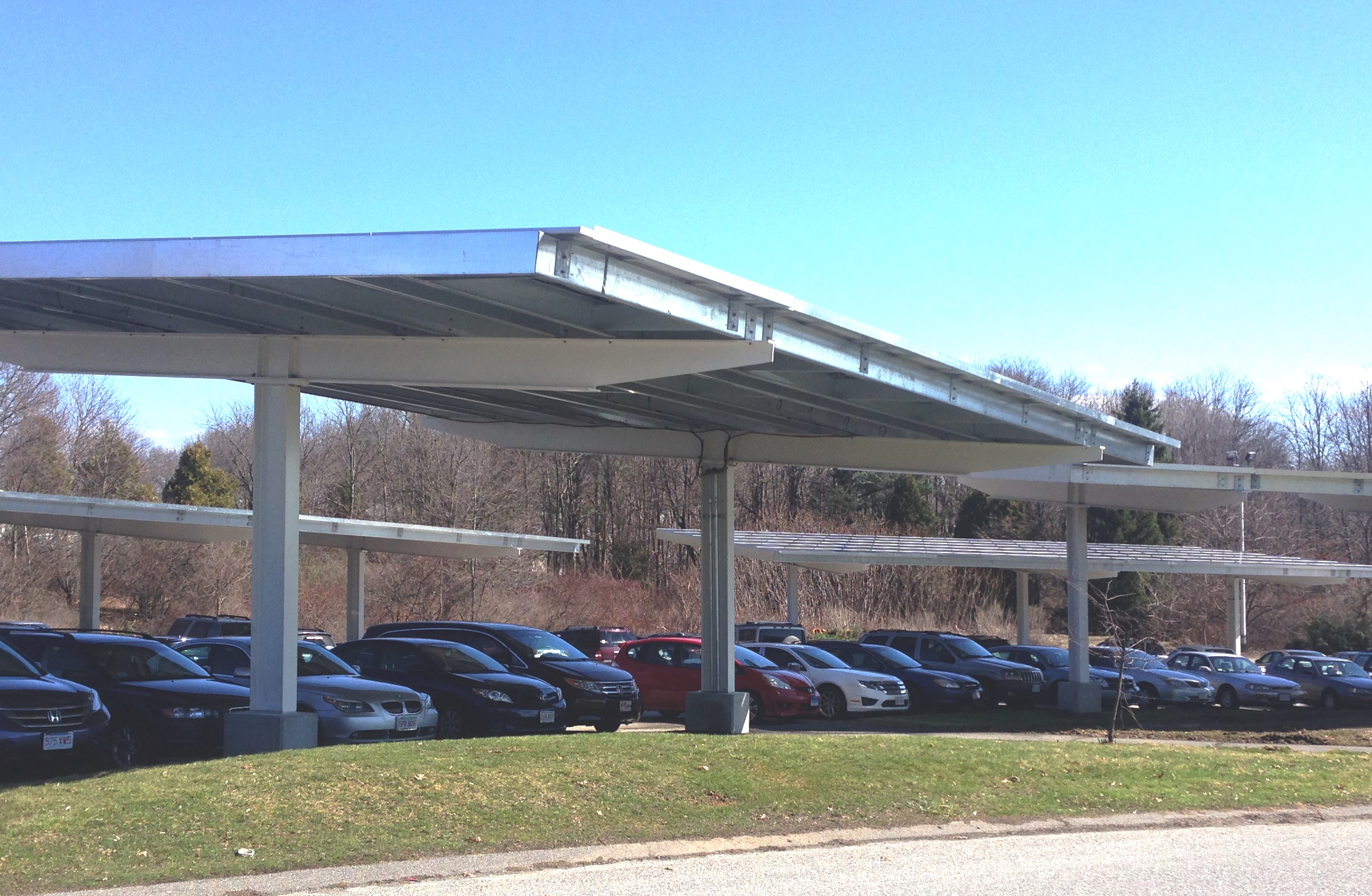 Burncoat High School's solar carport, one of these projects, is already producing impressive amounts of solar electricity, especially as compared to the school's electrical needs:
White Roof Coating
While not part of the original ESPC proposal, following in-depth research, the City amended the scope of roof-top solar installation work by adding white coating / resealing on the roofs of six Worcester Public Schools.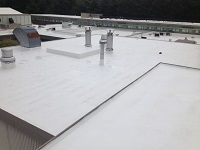 There are three main benefits to white roof coating, all of which provide financial benefit to the schools by reducing maintenance costs and increasing solar production:
The resealing extends roofs' useful life by 20 years through the warranty obtained from the sealer manufacturer, HydroStop. All of the selected roofs had either passed their original 20-year warranty date or had less than 5 years left remaining prior to this project.

The high albedo (i.e. light reflectivity from the white surface) of the sealant improves productivity of the solar arrays by 10-15%.

The same reflectivity effect also reduces cooling loads for facilities that use air-conditioning by reducing ambient temperatures sometimes by as much as 30 degrees during the summer. (Heat gain losses in the winter are negligible.)
---