How To Start
---
1. Check out a Solar Calculator
Want to learn about your neighbors' solar projects?
The first thing to check is whether or not the location, orientation, and shading of your roof make your home a good candidate for solar. You can start with a number of solar calculators available on-line that utilize aerial images, weather data, average electricity prices in the area and other factors to provide rough estimates of the proposed size of the system and estimated energy output / project payback. Here are two examples of such calculators - National Renewable Energy Laboratory and EnergySage.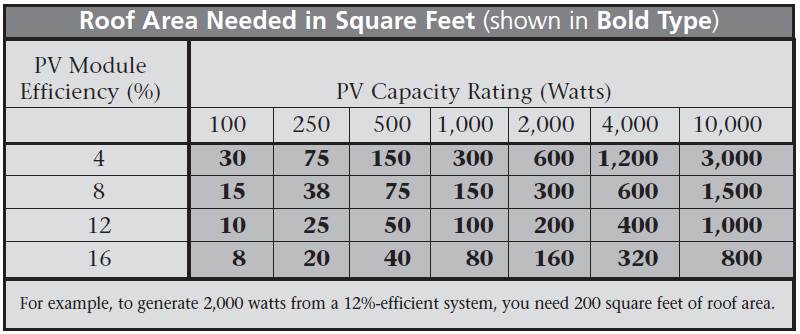 Source: "A Consumer's Guide: Get Your Power from the Sun." U.S. Department of Energy Office of Energy Efficiency and Renewable Energy. December 2003. DOE/GO-102003-1844.
2. Read the Solar Guide
Mass Solar Loan is a new (2015) program that encourages competitive loan rates to be provided by the lenders to the homeowners who want to own solar systems. Mass Solar Loan enables lenders to provide low interest rate loans and make loans available to moderate income and lower credit score borrowers. While loan terms may vary by lender, homeowners who are approved for Mass Solar Loan can expect:
10-year tenure (at least)
A fixed interest rate of 3% or lower
Secured or unsecured
Loan amounts can be $3,000 - $60,000 (lenders must offer loans up to at least $35,000)
$500 maximum closing costs
Visit www.masssolarloan.com to find a list of qualified program installers and lenders.
Direct ownership allows you to own the system and take advantage of tax breaks and other incentives available to system owners. This arrangement also means a high up-front payment (in cash or via a loan arrangement). While the payback time of a solar system varies depending on its size, electrical rates in the area, home's electrical consumption, available incentives, and SREC market values, it can be within a 5-9 year range.
Unlike direct ownership, third-party ownership of residential solar systems allows homeowners to avoid high, upfront costs of owning the system by allowing a solar leasing company to install, own, operate and maintain the solar system on the homeowner's property. The homeowner has two main options:
a. Lease Payments/Free Electricity - To lease the solar system from the company by paying scheduled lease payments while taking advantage of the "free" electricity produced by the system.
If generation of electricity is less than the household consumption, then the homeowner will purchase the remainder from the electrical supplier of their choosing
If generation of electricity is more than the household consumption, then excess electricity will be sent to the electrical grid and the homeowner will be reimbursed via net-metering credits
b. No Lease Payments / Pre-determined Electricity Rate - To enter into a Power Purchase Agreement (PPA) by agreeing to purchase electricity produced by the system at an agreed upon fixed rate. Click here to learn more about (green and conventional) electricity purchasing and to compare rates offered to you by a solar company with the National Grid's basic service electrical supply rate and other competitive suppliers.
If you are considering a Third Party Ownership, be sure to educate yourself about the following terms:
Term duration
Buy-out options of a leased system
Price escalators
Termination procedures
Change of ownership terms
Responsibility for roof maintenance over time
A great resource is A Massachusetts Homeowner's Guide to Solar Leases, Loans, and PPAs. This thorough yet accessible guide has a wealth of information with a focus on financing the solar project, such as comparing benefits and draw-backs of direct ownership vs. 3rd party ownership, questions to ask of a solar company, explanation of most important and commonly used terms (such as escalation clause of a lease agreement, net-metering, operation and maintenance responsibilities, solar incentives), and more.
3. Do Your Homework - Review Your Electrical Bill
Check your electrical bill from the last year/s and put together a list of your home's electrical consumption (kWh) and cost ($) per month over a period of a year. This will allow you to estimate and verify information about projected savings provided to you by solar companies (see below). This would also be a good opportunity to review your electrical rates over time and shop around for better rates or different sources of energy (learn more here!). For example, below is a list of National Grid's electrical supply rates from the last couple of years (which does not include electrical delivery rates, usually around 10 cents / kWh).
National Grid Basic Service Rates:

November 1-April 30

May 1-Oct 31

2016

13.038 cents/kwh

TBD

2015

16.273 cents/kwh

9.257 cents/kwh

2014

10.025 cents/kwh

8.277 cents/kwh

2013

7.314 cents/kwh

7.251 cents/kwh
4. Get 3 Solar Estimates
Next, contact solar companies to get information on system configuration and pricing estimates. The companies may use their own models and sources of information to determine if it's worthwhile to come and inspect the condition of your home and lot for solar project viability. They may look at:
Your electricity needs (kWh consumed per month or per year)
Area available for the panels (e.g. pipe or chimney interference)
Structural integrity of the mounting site (e.g. age and condition of the roof)
Roof's orientation to the sun
Shading from nearby objects (e.g. abutting house, a large tree, etc.)
Your electrical panel
Any other special characteristics of the site
Getting two, or preferably three, estimates before making a decision to proceed is recommended.
5. Considerations/Questions to Ask
Direct Ownership or 3rd Party Ownership?

If Direct Ownership - Direct Purchase or a Solar Loan?
If 3rd Party Ownership - Solar Lease or Power Purchase Agreement?

Whether to use a full-service solar developer (i.e. arranges installation as well as financing) or installer separate from the financial lender (such as a bank, a solar company, a credit union, a public-private partnership, a green bank, or a utility)
If you want to purchase the system and want to take advantage of the Mass Solar Loan, whether or not your preferred installer is qualified by the program
What happens if you move or sell your home before the contract expires?
Who is responsible for repairing the roof at its end of useful life?
For a useful comparison of considerations relating to 3rd Party Ownership vs. Homeowner Ownership of a Solar System, go to "Table 1. Comparing Residential Solar PPAs, Solar Leases, & Solar Loans/Direct Purchases"
(excerpted from A Massachusetts Homeowner's Guide to Solar Leases, Loans, and PPAs).
---
How did we do? Do you have other questions about the process of figuring out if solar is right for you? Send us an e-mail at WorcesterEnergy@worcesterma.gov